For our April update we did a survey on which update would be the most important for our customers. The feature that won, was the quote tool - install plugin on your website to be able to have customer send in VIN / pictures etc and it comes into the CRM under quote tab.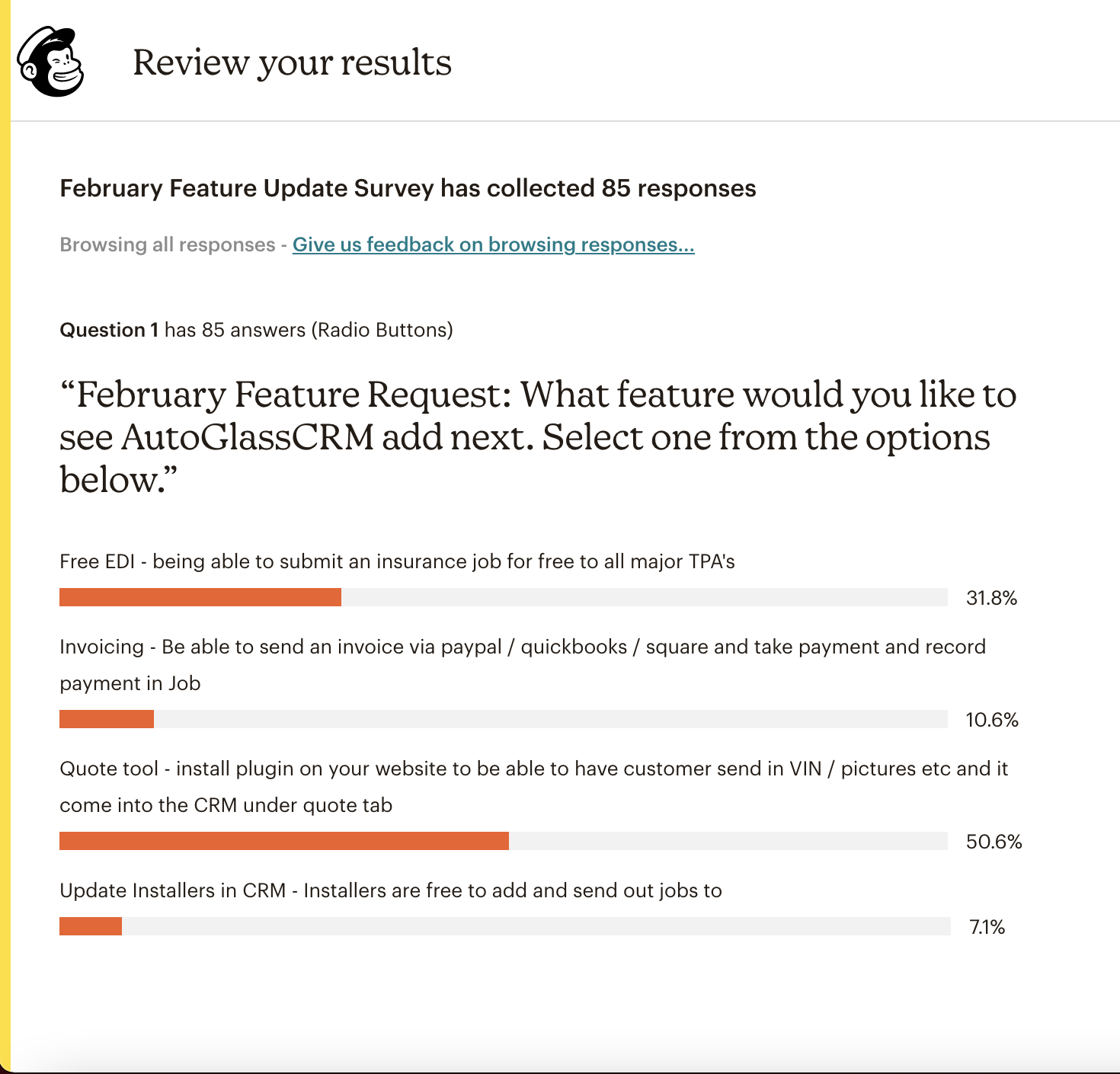 Today for our April update, we are launching a quote request add on tool that we think every auto glass shop and independent installer needs. This add on will allow you to text/email customers to easily get pictures from your customers and our system will auto detect features on the uploaded photos to tell you the part number. You can also create the quote and text/email them a link that already has there information in it. Watch the video below for a short demo of how to use the quote request add on tools.
Quote Request Add on with Image Feature Detection
Quote Request Add on detects Heads Up Display
AutoGlassCRM Quote Request Mobile Android Customer View
AutoGlassCRM Quote Request Mobile iOS Customer View
AutoGlassCRM Quote Tool Link to Pre-Filled Quote
WordPress website plugin will be launched and available for download via plugins page in wordpress in May 2021.