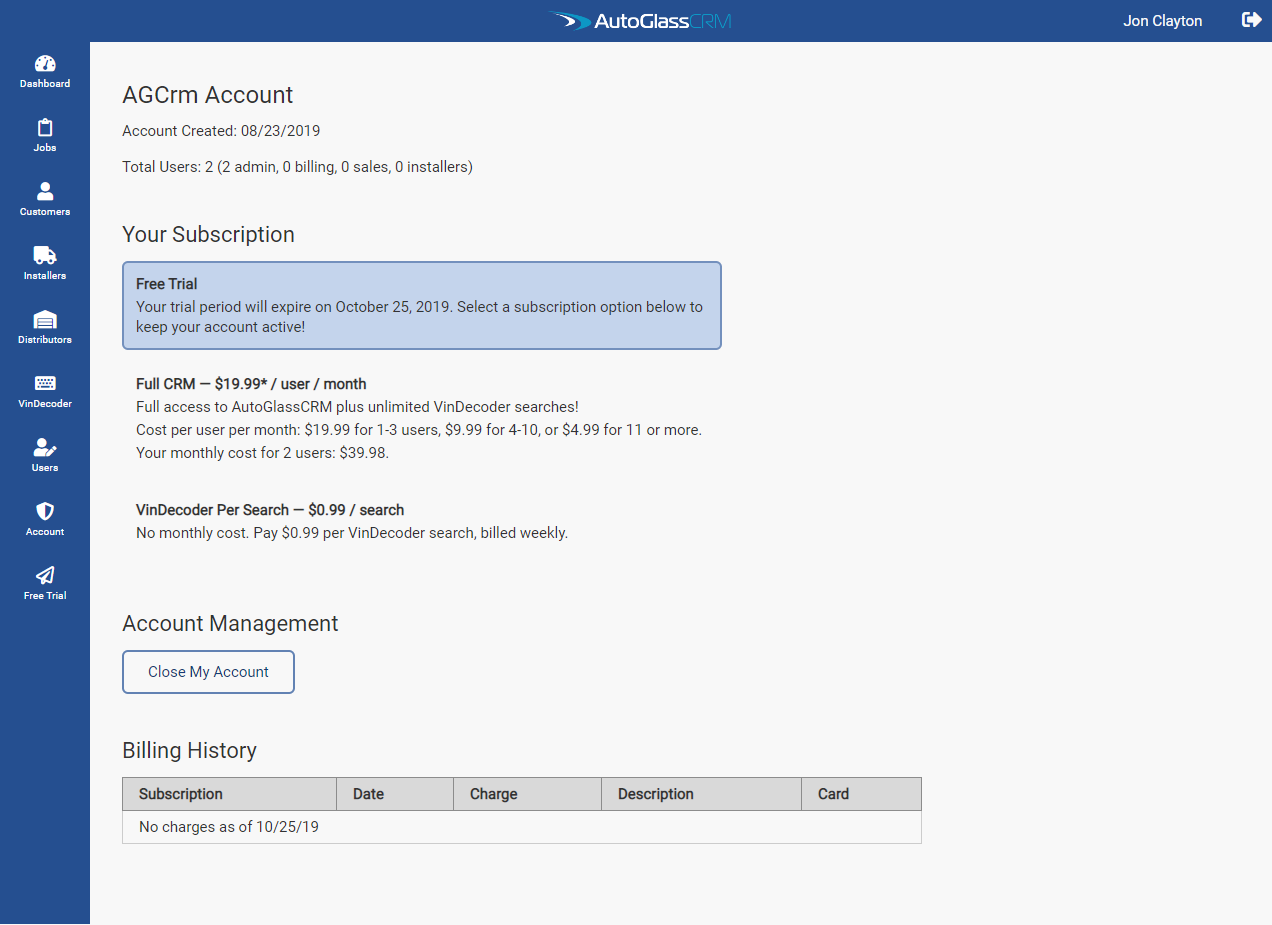 Pricing
Full CRM w/VIN Decoder - $19.99 / user / month
Full access to AutoGlassCRM plus UNLIMITED VIN Decoder searches!
Cost per user per month $19.99 for 1-3 users , $9.99 for 4-10 users , 11 or more ask for custom pricing.
Month to Month No Contract
VIN Decoder Per Search - $0.99 / search
No Monthly Cost - No per user cost. Pay per VIN Decoder search billed weekly.
Month to Month No Contract
Refund Policy
We do not provide refunds for VINs that are incorrect. You can request for us to decode the VIN again until we find the correct part number.
7 Day Free Trial
Try for Free Today !!! 7 Day Free Trial no Credit Card required. Click on the button to create an account and use the VIN Decoder now.