Industry's Best VIN Decoder
with Built-in CRM
Guaranteed 1 to 1 VIN to part number match every time.
Manage customer data and schedule jobs with our CRM.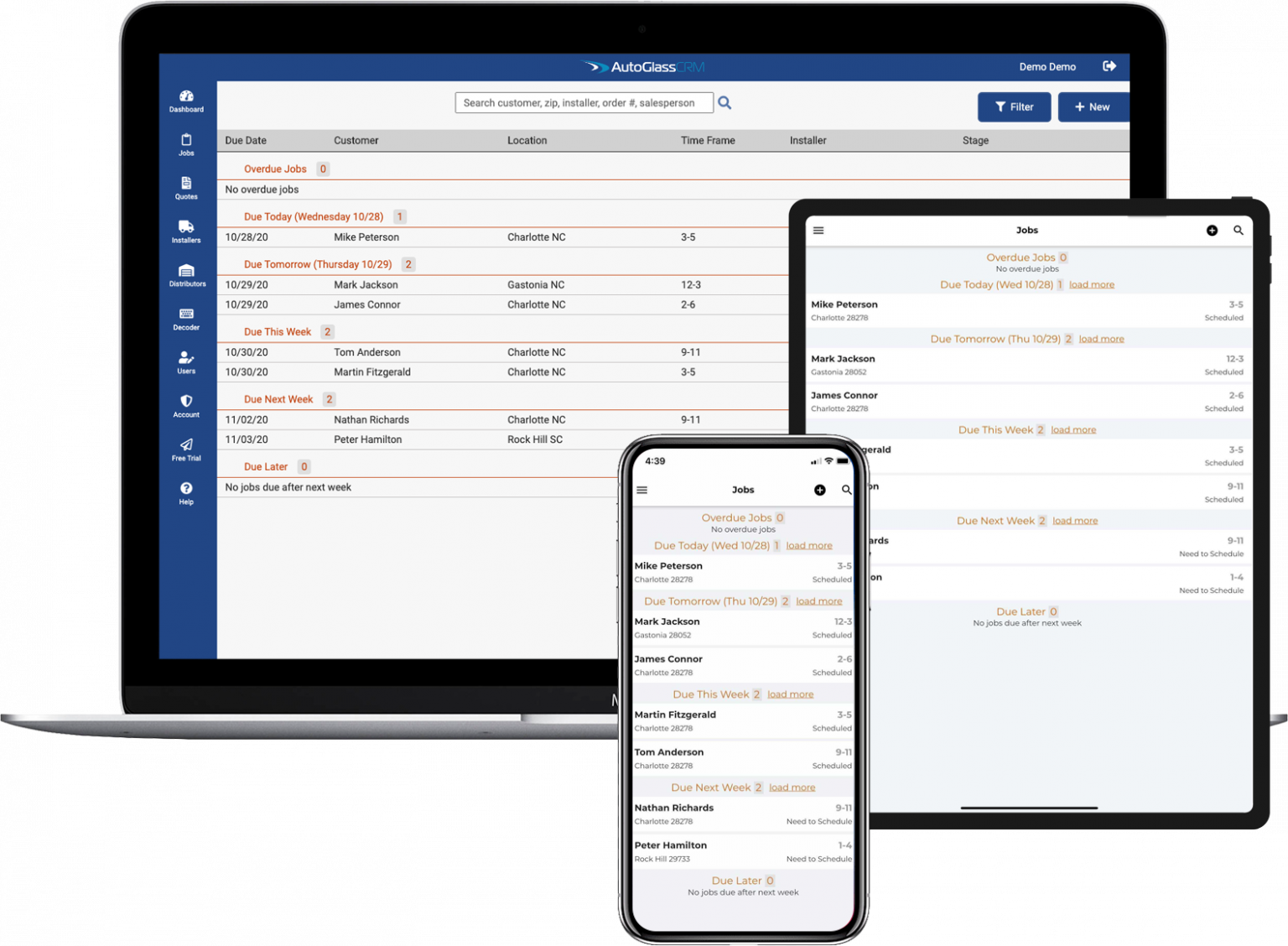 Auto Glass software with features you have never seen before
We have Youtube videos attached to each aftermarket part number that shows what the part number looks like
Built in scheduling for all your jobs. Can handle unlimited amount of installers and CSR's
Build and save all your quotes for when customers call back to schedule. Convert quotes to jobs
Dealer part number to aftermarket part number match everytime. Best Auto Glass VIN Decoder on the market today
Search by Year Make Model Body to see all available options. Coming Soon
Have your installer take photos of each job and get customer signatures. They will be attached to the job automatically.
Available on all your devices
Download AutoGlassCRM for any Apple | Android device and stay connected
We offer multiple subscription options that work for any auto glass shop.
Regardless if you have 100 employees or you are a one man shop.
Click the button below to see the pricing options.