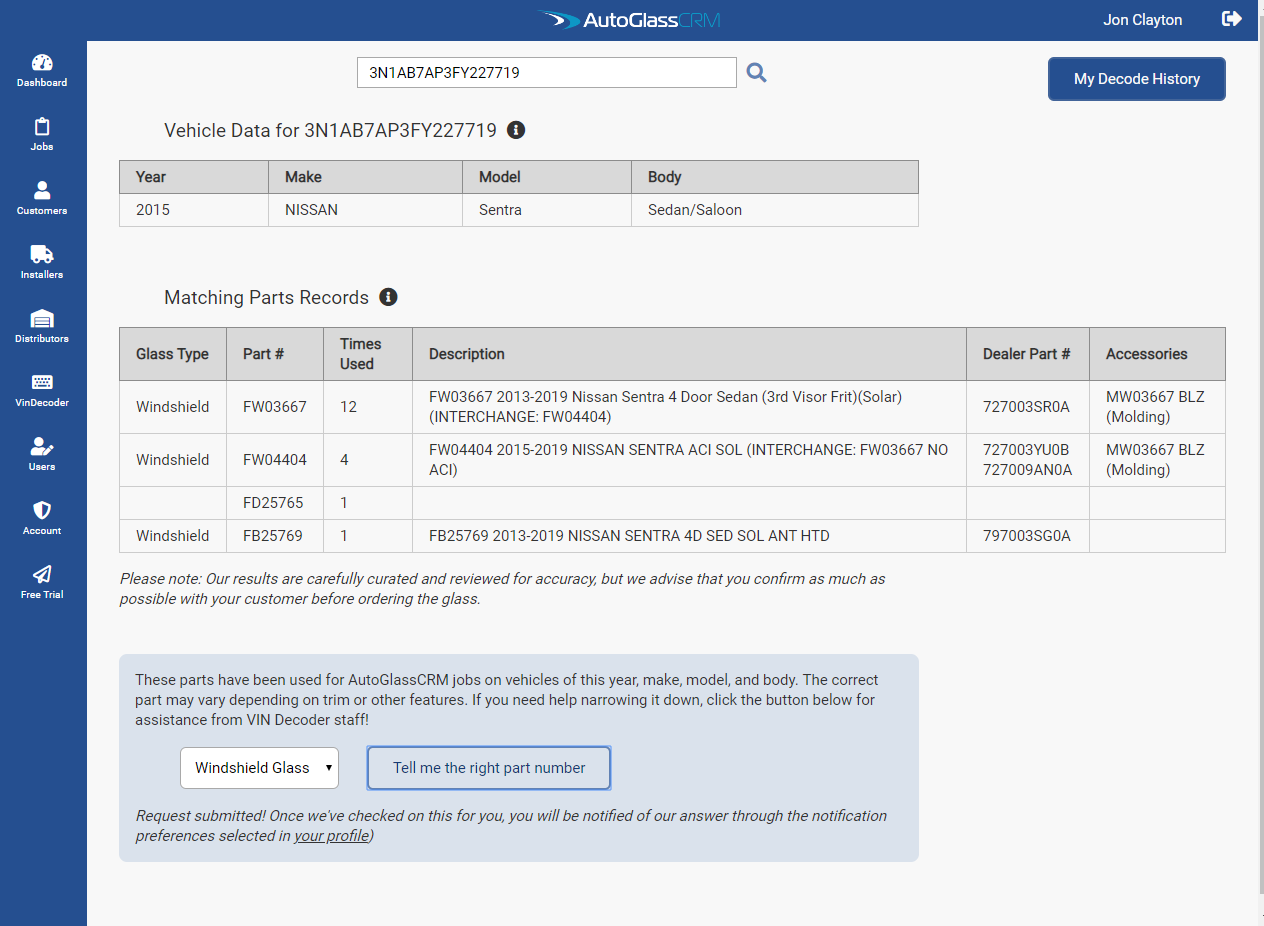 Suggested Aftermarket Parts
Once you run your VIN for the first time we automatically provide you with all part numbers that have been confirmed to have been installed on that VIN combination.

Tell Me the Exact Part Number Button
After you run a VIN and see suggested parts, click on the Tell Me the Right Part Number button to get the 1 to 1 VIN part number match you are looking for. You will get notified by email and push notifications if using our AutoGlassCRM app.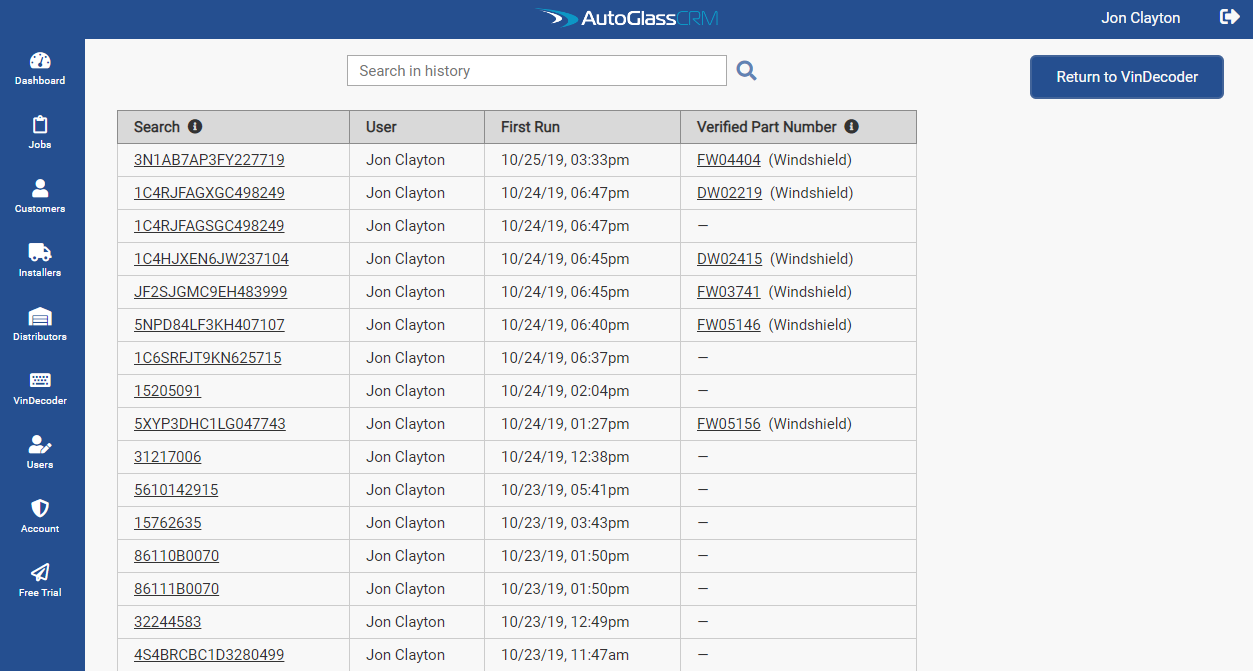 My Decode History
Keep track of all VIN numbers you have decoded just in case you quote a customer and they call back to schedule.

Search by VIN or Dealer Part Number
Already have the dealer part number from a customer/dealership. Look up the aftermarket part number that matches instead of using the VIN.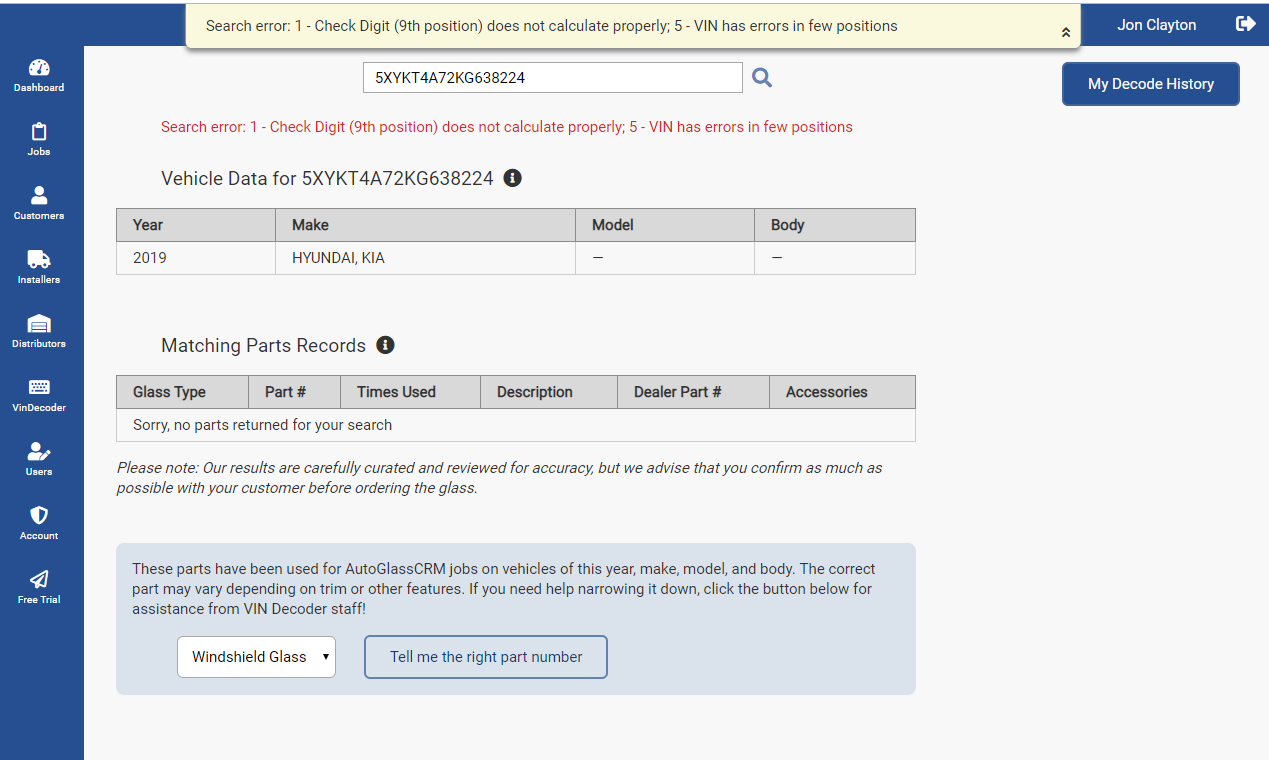 Built in VIN Decoder Error Checker
Our built in VIN Decoder error checker will help you correct the VIN so you can confirm the correct parts as well as for billing.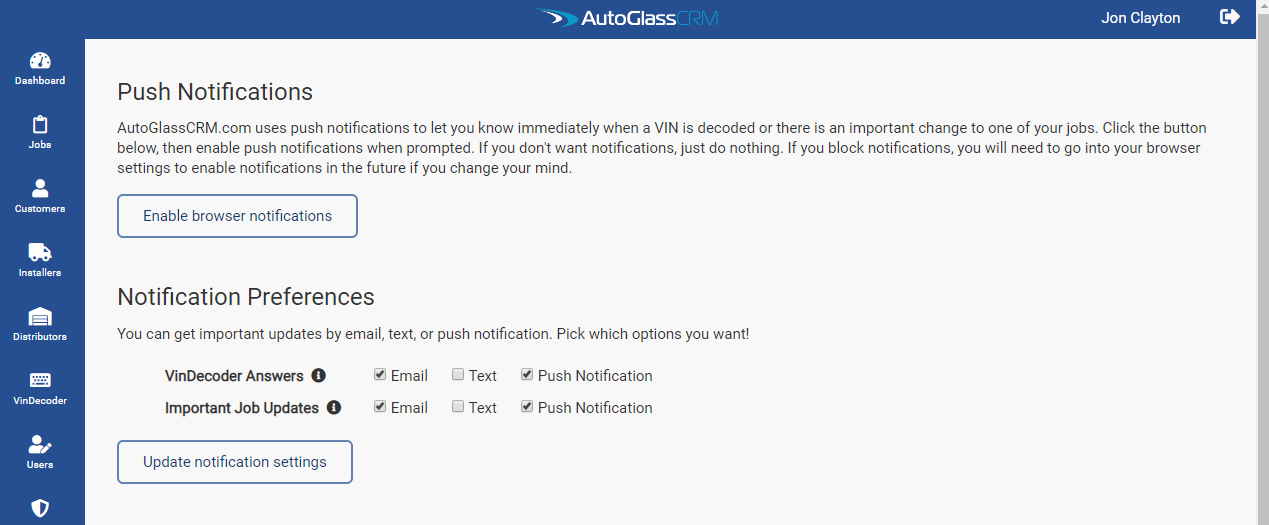 Notifications
Get notified after you hit the tell me the right part number button multiple ways. You will receive an email notification but you can also get notified via text / push notification (via app) or in the browser.
7 Day Free Trial
Try for Free Today !!! 7 Day Free Trial no Credit Card required. Click on the button to create an account and use the VIN Decoder now.
Try For Free